Dreamlord Games is an institution of Italian roleplaying. Born from the efforts of Nicola Urbinati to bring the renowned Fate roleplaying system to our country, this publishing house was made real by fans, for fans, and is always looking for hidden pearls or novel ideas. Games for dreamers, translated and adapted for Italy from all over the world.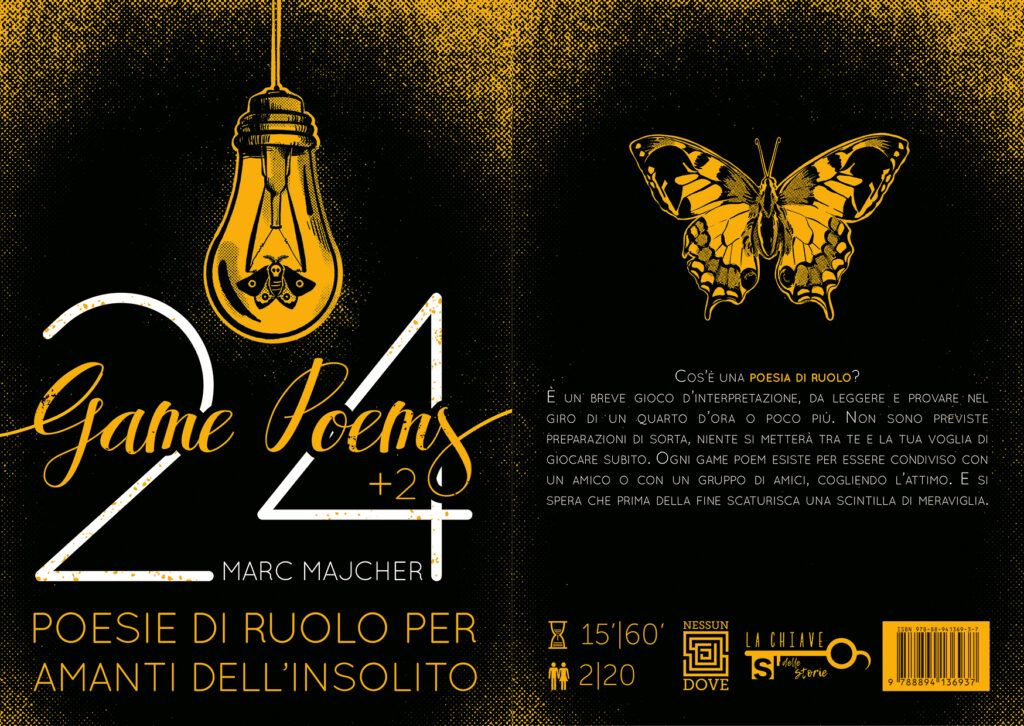 Imagination in power: Our games take the shape of books, but it's the players who make up the story, aided by lean and focused rules.
One for all and all for one: It's like a conversation. Everyone gets a turn, and everyone contributes with their own creativity.
Takes all kinds to make up worlds: No need for game boards or miniatures. Or limits, for that matter. Dreaming up a character is enough. Be anyone. Anywhere.
Nicola Urbinati opens Dreamlord Press to bring the Fate Core book to Italy.

2014

Dreamlord Press becomes Dreamlord Games and begins its partnership with NessunDove.

2020
Strength in unity: We are part of a community that believes in gaming culture as a place for dialogue and reflection. We want to spread its richness.
NessunDove adaptation projects address more than an audience of aficionados: we aim to get LARPers to sit down, to make tabletop gamers stand up, and to help anyone who's curious about roleplay approach this world, through agile rulesets and beautifully-designed editorial products.